Teens: bring your youth group or a friend for a dynamic 20 hours at Appalachian Bible College. The weekend will be filled with group games, worshipful music, engaging skits, food and prizes, and hopefully a little sleep. But the heart of IMPACT is three focused sessions when you'll be challenged and encouraged by studies in God's Word.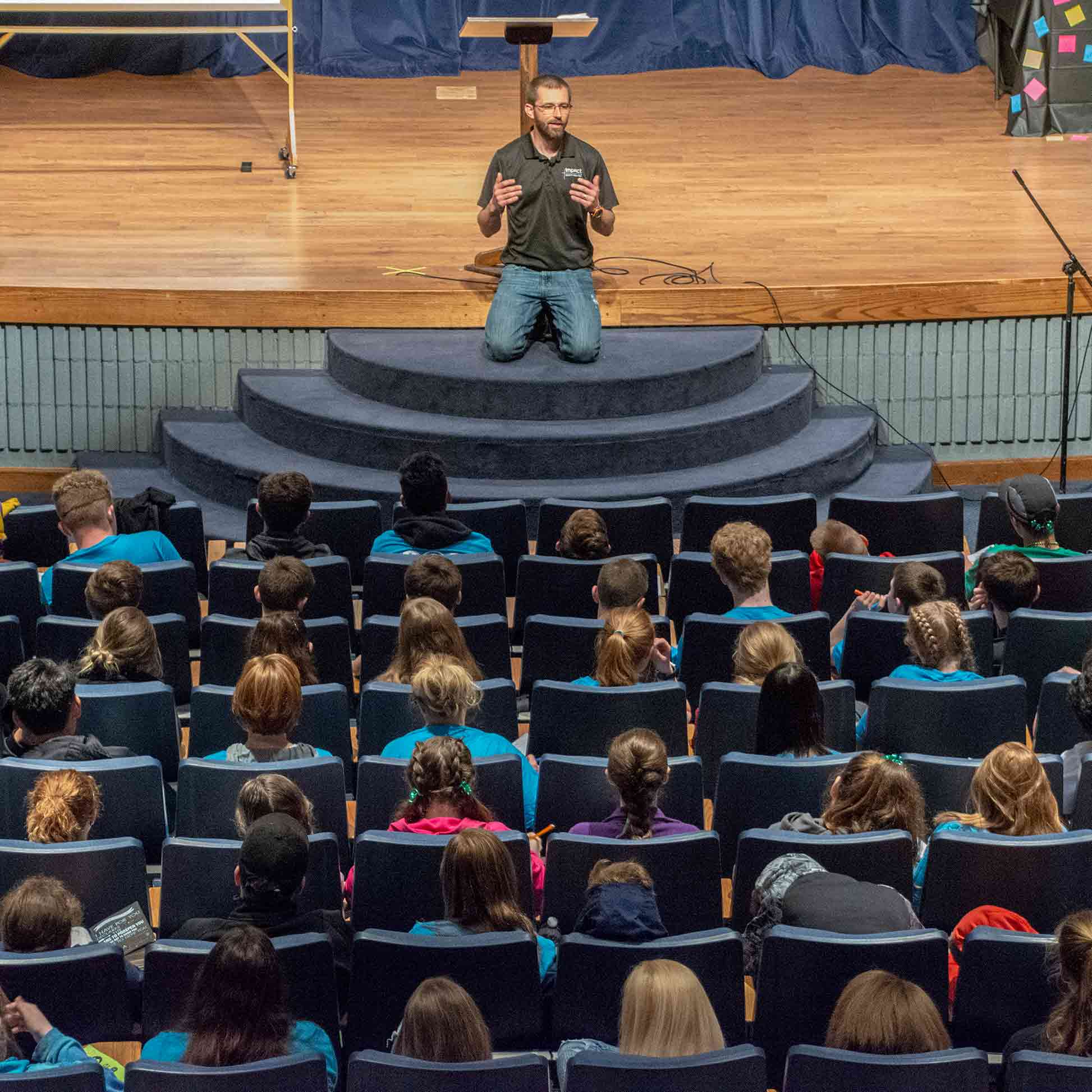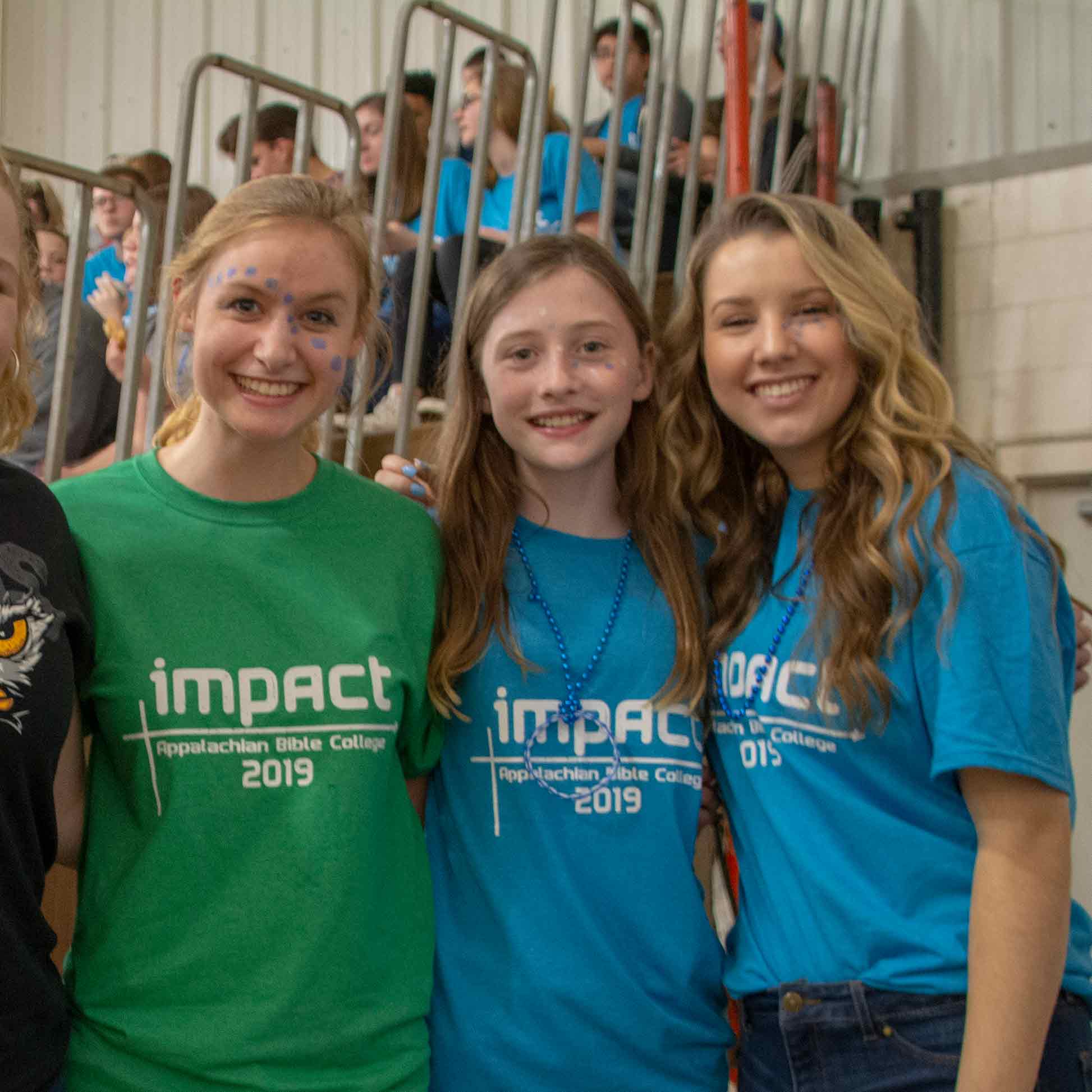 Registration for Impact 2022 is now Closed
Details
Date: April 22–23, 2022
College Preview: Come a day early (April 21) to experience Appalachian Bible College!
Registration is now closed
Group registration deadline: Wednesday, April 13, 11:59 PM ET
To receive t-shirts, wristbands, and booklets (while supplies last).
Cost:

| | |
| --- | --- |
| Students & Sponsors - per person | $30 |
| Non-lodging Discounted Price - per person | $25 |
*Registrations include $10 non-refundable deposit per person
A Medical Release Form will need to be filled out for each teen.
Any persons participating in the Preview activities (Friday) or Climbing Wall (Friday night) must complete an Alpine Adventures Release Form
Schedule
Friday, April 22
6:00 - 7:30pm
Registration & Activities
8:00pm
Rally & Pizza Party
9:30pm
Main Session #1
11:00pm
Cabin Devotions
Saturday, April 23
7:00am
Breakfast
8:30am
Main Session #2
10:15am
Group Games
11:15am
Lunch
12:30pm
Main Session #3
2:15pm
IMPACT Concludes
Guest Speaker: Caleb Frink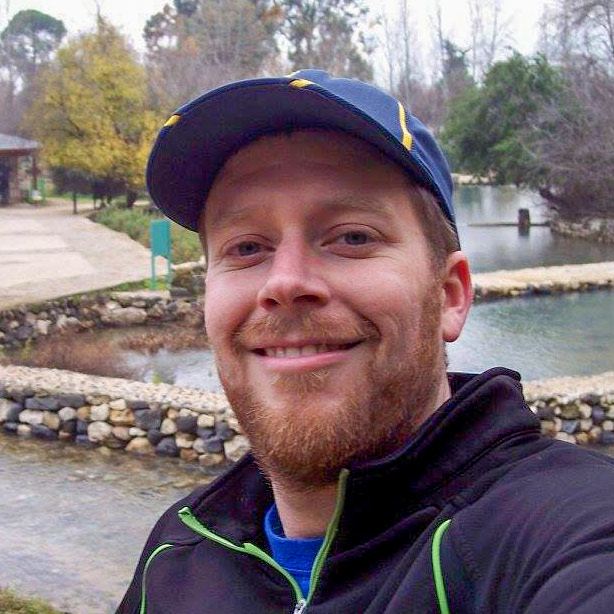 Pastor Caleb Frink grew up as a missionary kid in New Zealand. He returned to the U.S. for college in 2005, where he attended Appalachian Bible College, majored in Youth Ministries, and graduated in 2009. During his time at ABC, he was a member of both the soccer and basketball teams, and also served as a camp counselor and adventure guide through Alpine Ministries. He and his wife Danae met at college. They have four children, Uriah, Asher, Amos, and Evelyn. Caleb has been involved in youth ministry for 15+ years, most recently serving as the Student Ministries Pastor at Fellowship Baptist Church in Vienna, WV. In 2022, Caleb returned to ABC as Vice President for Development. He has a passion to see young men and women commit their lives to God, and to follow Him wherever He would have them to go.
In his free time, if he is not hanging out with teenagers, Pastor Caleb loves the outdoors: hunting, fishing, and backpacking. He plays pickup soccer or basketball whenever he can (to prove he's still got it), and enjoys visiting historic battlefields. His favorite Bible verses are Psalm 37:4-5.
About IMPACT
IMPACT is an annual event sponsored by the Youth and Family Ministry Department of Appalachian Bible College for the purpose of reaching and challenging junior high and senior high students as well as promoting Appalachian Bible College as a place of training for ministry.