Graduate Course Schedule
May 2019
BI 502: Exegesis of Romans
Course Overview
This course will examine the content of the Romans Letter and aggressively digest core theological impulses of Paul's epistle. This course is primarily an interpretation of the English Text with certain notable words and concepts highlighted from the original language. Special attention will be given to the background and occasion of the Letter which is imperative to a proper hermeneutical understanding of the Letter. The course is also designed to prepare the M.A. student to accurately and authoritatively communicate this book in either a classroom or pastoral setting. Particular emphasis will be given to Paul's commitment to understanding the Law of Moses in light of the Grace of Christ. This course will be offered with the heart-felt prayer that every student will gain a greater love for the person and work of Jesus Christ as revealed in the infallible and inerrant Word of God. 3 credit hours
Textbooks
Moo, Douglas, Romans: The NIV Application Commentary. Grand Rapids, MI: Zondervan, 2000.
Meet the Professor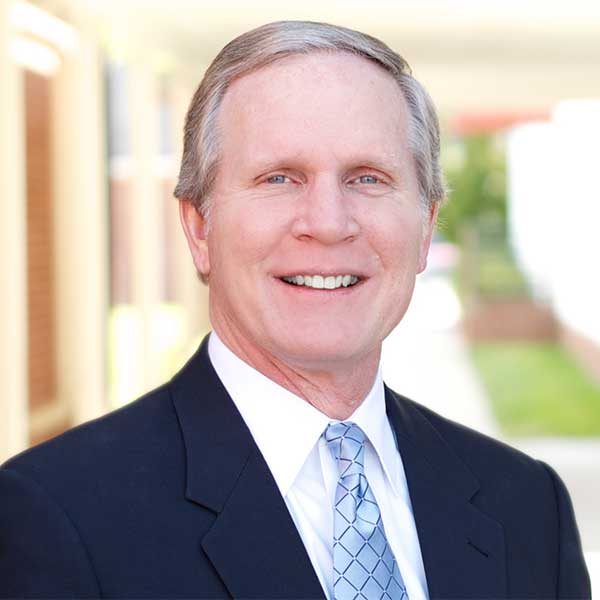 Dr. Daniel Davey is the President and Professor of Bible Exposition at Virginia Beach Theological Seminary. He has taught students and led the seminary since its inception in 1995.
Course Dates
Course Work: April 22 - June 24, 2019
On-Campus Dates: May 20-24, 2019
Summer 2019
PT 513: Church Staffing & Personnel Issues
Course Overview
Effective ministry in the 21st century demands that we understand and practice ministry in the context of Biblically-motivated and Christ-honoring relationships with those who serve alongside us in the Body of Christ. This class will provide help to pastors, church staff, and personnel in other ministry organizations in thinking through the multitude of important issues involved in serving the Lord together. The focus will be on a Biblical philosophy of team ministry, issues involved in building a staff team, and steps to maintaining a healthy staff. 3 credit hours
Textbooks
Williams, Matt. How to Be a Team Player and Enjoy It. Greenville, SC: Ambassador International, 2013. 222 pp.
Gangel, Ken. Team Leadership in Christian Ministry, revised edition. Chicago: Moody Publishers, 1997. 450 pp.
Fagerstrom, Douglas. The Ministry Staff Member. Grand Rapids: Zondervan, 2006. 272 pp.
Meet the Professor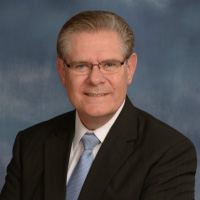 Dr. John King has served in ministry since 1973, all in pastorates except for two years as an instructor and Dean of the Graduate School at Appalachian Bible College. He has served churches in North Carolina, Florida, Indiana, and West Virginia. He and his wife, Jeanie, have three grown daughters and six grandchildren. John earned a Bachelor of Theology degree at Piedmont Bible College (now Piedmont International University), Master of Divinity and Master of Theology degrees at Grace Theological Seminary, and a Doctor of Ministry degree at Trinity Evangelical Divinity School in Illinois.
Course Dates
Course Work: July 22 - September 9, 2019
On-Campus Dates: August 5-9, 2019
Winter 2019-20
PT 502: Biblical Slave Leadership
Course Overview
During this course a review will be made of the various claims for leadership, thus providing a comparative backdrop for the definition and extensive development of Biblical Slave Leadership. Students will be guided in discovering the essential principles and practices identified with the 121 leadership model articulated by Jesus. An original research project will allow students the opportunity to personally formulate and articulate their own summary of the basis, components, and function of Biblical Slave Leadership as they explore the leadership traits of Jesus. 3 credit hours
Textbooks
MacArthur, John, The Book on Leadership, Nelson Books.
Kroll, Woodrow, The Vanishing Ministry in the 21st Century, Kregel Publications.
Olasky, Marvin, The American Leadership Tradition, The Free Press.
Anderson, Daniel, Biblical Slave Leadership, Regular Baptist Press.
Briner, Bob, The Management Methods of Jesus, Thomas, Nelson, Inc.
Swindoll, Charles R., Hand Me Another Brick (1998 edition), Thomas Nelson, Inc.
Meet the Professor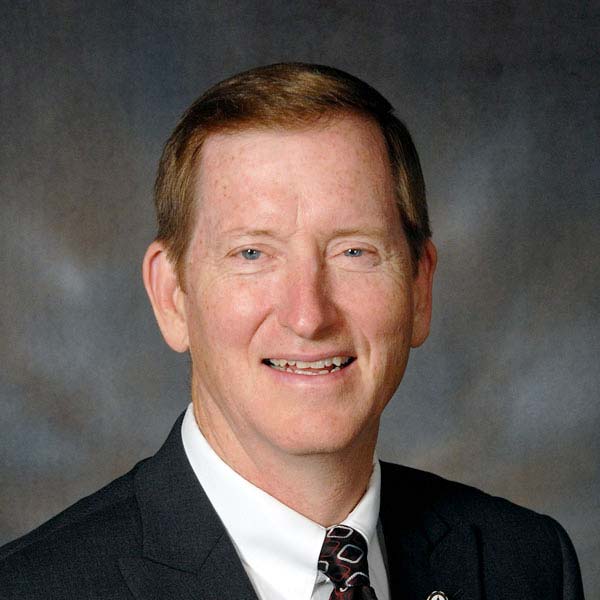 Daniel Anderson, Th.D. — President of Appalachian Bible College since 1983, Dr. Anderson has also served in leadership of two local churches, the Association of Biblical Higher Education, National Association of Independent Colleges and Universities, West Virginia Independent Colleges and Universities, The Friends of Israel, and Fellowship of Missions. His book, Biblical Slave Leadership: A Stewardship from Above to Lead from Below, describes a Biblical philosophy of leadership. Dr. Anderson studied at ABC, Faith Baptist Bible College, and Grace Tehological Seminary before earning a ThD from Dallas Theological Seminary.
Course Dates
Course Work: Dec. 2, 2019 - Feb. 3, 2020
On-Campus Dates: Dec. 30, 2019 - Jan. 3, 2020
Online Courses
PT 504: The Church and Family Ministry
Course Overview
Note: this course is taken entirely online. This course will examine and determine the role of the church in family ministry by establishing the appropriate definition of success for the church: helping families to grow spiritually, mentally, socially, and physically. Each student will compose a biblical philosophy of the church and family ministry. 3 credit hours
Textbooks
Sells, Charles M., Family Ministry, 2nd Edition. Zondervan. 1981.
Rainey, Dennis, Ministering to Twenty-First Century Families. Thomas Nelson Publishers, 2001.

Meet the Professor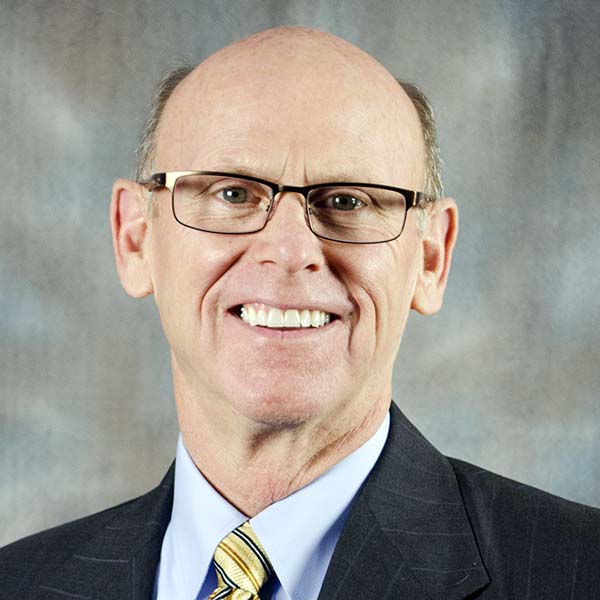 Dr. Charles Bethel is currently a faculty member with Marshall University in their Graduate Leadership Studies Department. He also is an adjunct faculty member with the National Theological College and Graduate School, which specializes in teaching believers in Middle East Countries. Most recently Dr. Bethel was the Dean of Graduate Studies and Distance Education, and Registrar at Appalachian Bible College for 4 years. Prior to that he served as the Vice President for Academics at ABC for 17 years.
Dr. Bethel earned his degrees from the University of Tampa (A.A.), Moody Bible Institute (B.A.), Grace Theological Seminary (M.A.), and West Virginia University (Ed.D.).
Course Dates
Online courses may be taken during any term.
BI 506: The Psalms
Course Overview
Note: this course is taken entirely online. The course is a study of the Psalms as part of Old Testament poetry, with a specific analysis of the contents of the collection. Additional emphasis will be placed on the special hermeneutics related to the study of Hebrew poetry and Hebrew wisdom literature. Students will learn to use and appreciate the Psalms as a guide for worship and a source for meditation. 3 credit hours
Selected Bibliography
Archer, Gleason. A Survey of Old Testament Introduction. Chicago: Moody Press, 1964, 1974.
Bullock, C. Hassell. An Introduction to the Old Testament Poetic Books. Chicago: Moody Press, 1979, 1988.
Harrison, Everett F. Introduction to the Old Testament. Grand Rapids: Wm B. Eerdmans, 1969.
Ross, Allen P., "Psalms," Bible Knowledge Commentary of the Old Testament. Eds. John F. Walvoord and Roy B. Zuck. Victor Books, Scripture Press Publications, 1985.
Scroggie, W. Graham. The Psalms. Old Tappan, NJ: Fleming H. Revell, 1948.
Meet the Professor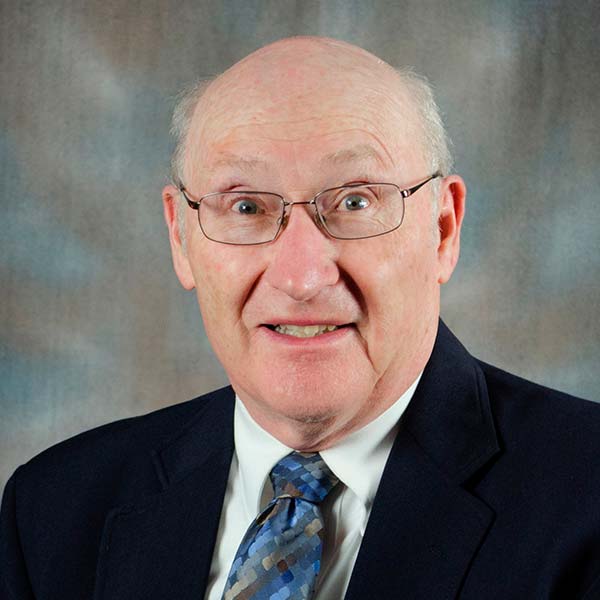 Dr. Jerry Knoblet graduated from Fort Wayne Bible College in 1970 with a B.S. in Missions. He served two years in a pastorate in Pellston, Michigan before graduating with a Master of Divinity from Grace Theological Seminary in 1975. Dr. Knoblet pastored churches in Indiana, Oregon, and Kansas. While finishing a degree at Denver Baptist Theological Seminary in 1984, he earned High Honors in the Master of Theology program. A Doctor of Ministry degree from Luther Rice completed his studies in 1986. Altogether he has twenty-eight years of pastoral experience, and has been an interim pastor at several churches in the Beckley, WV area. He taught at Appalachian Bible College for seventeen years, serving as registrar, professor, and Chairman of the Bible and Theology Department. He has authored four books and numerous articles. Dr. Knoblet travels worldwide as Bible teacher and pulpit supply. He teaches as adjunct faculty for Appalachian Bible College and the National Theological College and Graduate School, and serves at Shepherds Theological Seminary.
Course Dates
Online courses may be taken during any term.
HT 501: Baptistic Heritage I
Course Overview
This is a survey of New Testament Christianity after the time of the Apostles to the end of the Reformation (AD100-1650). This course will also examine philosophy of Baptistic history and the development and response of New Testament churches to the apostasy of Romanism. Special treatment will be given to the Anabaptists and the emergence of the modern English Baptists in the Reformation era. Historical Theology, 3 credit hours
Textbooks
Gonzales, Justo. The Story of Christianity. HarperOne; 2nd edition. 2010.
McBeth, H. Leon. The Baptist Heritage – Four Centuries of Baptist Witness. Broadman Press, 1989.
Estep, William R. The Anabaptist Story: An Introduction to Sixteenth-Century Anabaptism. Eerdmans; 3rd revised, enlarged edition, 1995.
Vedder, Henry C. A Short History of the Baptists, 1907.
McGoldrick, James E. Baptist Successionism: A Crucial Question in Baptist History. Scarecrow Press; revised edition, 1999.
Meet the Professor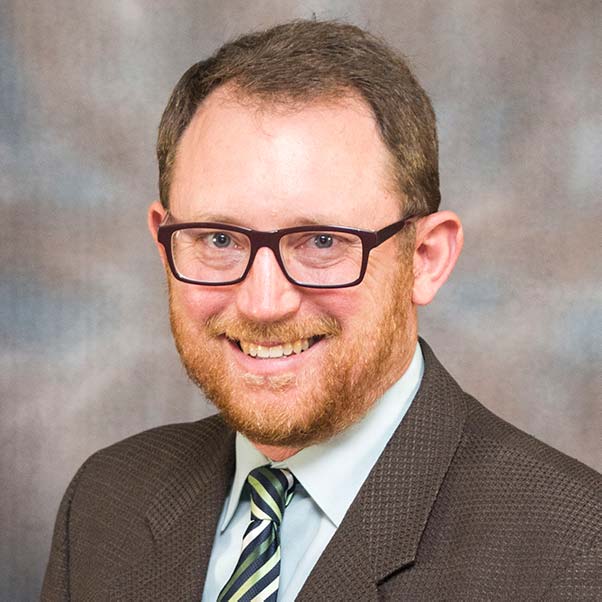 After receiving a Certificate from Appalachian Bible College, Dr. John Rinehart went on to earn a B.A. from Fairhaven Baptist College, M.A. from Valparaiso University, and Ph.D. from the University of Illinois at Chicago. Reared in a Christian home, he trusted Christ as Savior at 6 years of age and surrendered to full-time ministry at 18. Dr. Rinehart has served at colleges in Indiana, Wisconsin, and since 2014 at Appalachian Bible College. He strongly believes that one cannot be right with God without loving history. Besides teaching undergraduate courses at ABC, he is the Dean of Graduate Studies.
Course Dates
Online courses may be taken during any term.