Graduate Course Schedule
Summer 2017
PT 515: Biblical Counseling
Course Overview
Today's Pastors and Christian leaders are daily confronted with issues with which the members of their local church flock wrestle. These are tough issues, too—issues that carry heavy moral, spiritual and future ramifications. Unfortunately, many of God's people today focus on feelings and the fear of man as they go through these critical issues. Self-esteem and fear are factored in more than the sufficient Christ. But it does not have to be this way. Indeed, for the child of God it should not! In Biblical Counseling we will lay down the Bible's timeless, theological grid for discipleship. We will then pass many of the most common counseling issues faced in the local church through this grid and gain God's perspective in each one. As big as man's problems can be, we want to see an even bigger God who is not only capable of changing circumstances but also changing us in our circumstances. 3 credit hours
Textbooks
To be read in this order:
Lambert, Heath. The Biblical Counseling Movement After Adams. Wheaton, IL: Crossway, 2012.
Lambert, Heath. A Theology of Biblical Counseling. Grand Rapids, MI: Zondervan, 2016.
MacArthur, John and Wayne Mack. Introduction to Biblical Counseling. Dallas, TX: Word Publishing Group, 1994.

Welch, Ed. Blame It On the Brain. Phillipsburg, NJ: P&R Publishing, 1998.
Meet the Professor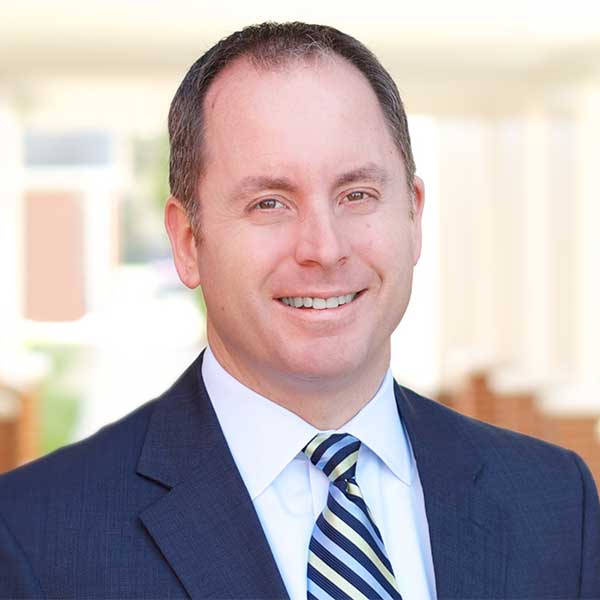 Dr. James Newcomer is the Senior Pastor at Calvary Baptist Church in Ypsilanti, MI. He also serves as an adjunct biblical counseling professor at Virginia Beach Theological Seminary, Bob Jones University and Seminary, Appalachian Bible College, and several other institutions since 2000. He serves on the Boards of Grace Biblical Counseling Ministry (VA Beach, VA) and The Biblical Counseling Center of Southeast Michigan (Ypsilanti, MI).
Course Dates
Course Work: April 24, 2017 - July 7, 2017
On-Campus Dates: June 5-9, 2017
Fall 2017
PT 505: Discipleship and Mentoring in the Local Church
Course Overview
Jesus' marching orders to His followers were to "go make disciples…" This course explores the Biblical philosophy and practical implementation of discipleship ministry. How can you make disciples in your life and ministry? How does mentoring relate to discipleship? How can a local church be a disciple-making church? 3 credit hours
Meet the Professor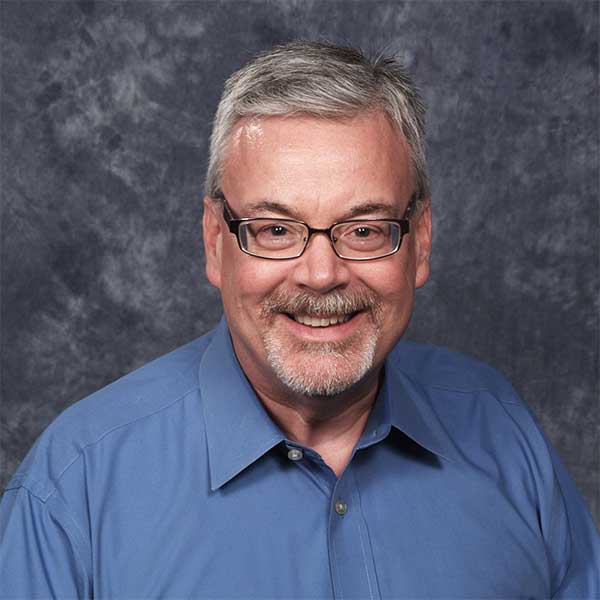 Dr. Mark Johnson was called as Senior Pastor of Independent Bible Church in Martinsburg, WV in January 1988. He grew up in the small town of Paris, Illinois. Raised by Godly parents, he accepted Christ at age five and attended a small Bible Church during his formative years. He graduated from Appalachian Bible College in 1977 (BA in Bible/Pastoral studies) and Grace Theological Seminary (Th. M. in Old Testament) in 1982. In May, 2004, he earned his Doctor of Ministry degree from Baptist Bible Seminary of Clarks Summit, PA.
Course Dates
Course Work: September 4, 2017 - November 10, 2017
On-Campus Dates: October 2-6, 2017
Online Courses
PT 504: The Church and Family Ministry
Course Overview
Note: this course is taken entirely online. This course will examine and determine the role of the church in family ministry by establishing the appropriate definition of success for the church: helping families to grow spiritually, mentally, socially, and physically. Each student will compose a biblical philosophy of the church and family ministry. 3 credit hours
Textbooks
Sells, Charles M., Family Ministry, 2nd Edition. Zondervan. 1981.
Rainey, Dennis, Ministering to Twenty-First Century Families. Thomas Nelson Publishers, 2001.

Meet the Professor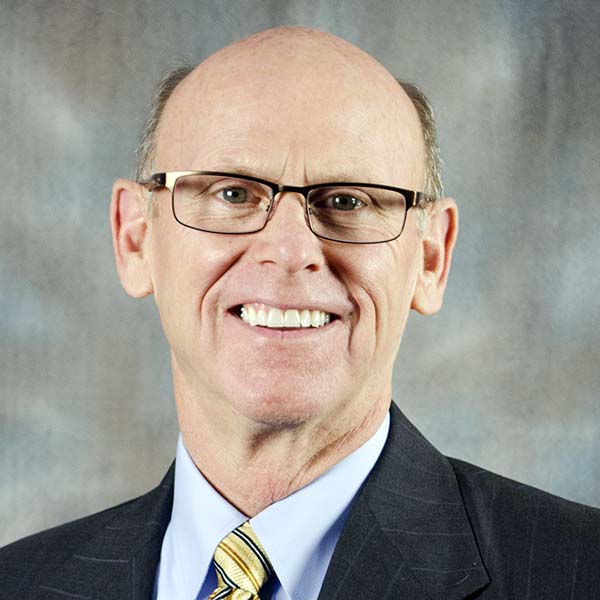 Dr. Charles Bethel is currently a faculty member with Marshall University in their Graduate Leadership Studies Department. He also is an adjunct faculty member with the National Theological College and Graduate School, which specializes in teaching believers in Middle East Countries. Most recently Dr. Bethel was the Dean of Graduate Studies and Distance Education, and Registrar at Appalachian Bible College for 4 years. Prior to that he served as the Vice President for Academics at ABC for 17 years.
Dr. Bethel earned his degrees from the University of Tampa (A.A.), Moody Bible Institute (B.A.), Grace Theological Seminary (M.A.), and West Virginia University (Ed.D.).
Course Dates
Online courses may be taken anytime.
BI 506: The Psalms
Course Overview
Note: this course is taken entirely online. The course is a study of the Psalms as part of Old Testament poetry, with a specific analysis of the contents of the collection. Additional emphasis will be placed on the special hermeneutics related to the study of Hebrew poetry and Hebrew wisdom literature. Students will learn to use and appreciate the Psalms as a guide for worship and a source for meditation. 3 credit hours
Selected Bibliography
Archer, Gleason. A Survey of Old Testament Introduction. Chicago: Moody Press, 1964, 1974.
Bullock, C. Hassell. An Introduction to the Old Testament Poetic Books. Chicago: Moody Press, 1979, 1988.
Harrison, Everett F. Introduction to the Old Testament. Grand Rapids: Wm B. Eerdmans, 1969.
Ross, Allen P., "Psalms," Bible Knowledge Commentary of the Old Testament. Eds. John F. Walvoord and Roy B. Zuck. Victor Books, Scripture Press Publications, 1985.
Scroggie, W. Graham. The Psalms. Old Tappan, NJ: Fleming H. Revell, 1948.
Meet the Professor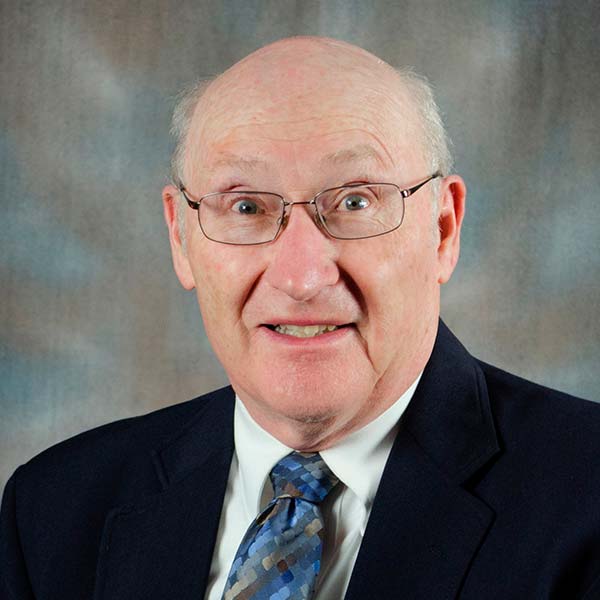 Dr. Jerry Knoblet graduated from Fort Wayne Bible College in 1970 with a B.S. in Missions. He served two years in a pastorate in Pellston, Michigan before graduating with a Master of Divinity from Grace Theological Seminary in 1975. Dr. Knoblet pastored churches in Elkhart, Indiana, Port Orford, Oregon, and Kansas City, Kansas. While finishing a degree at Denver Baptist Theological Seminary in 1984, he earned High Honors in the Master of Theology program. A Doctor of Ministry degree from Luther Rice completed his studies in 1986. Altogether he has twenty-eight years of pastoral experience, and has been an interim pastor at several churches in the Beckley, WV area. He taught at Appalachian Bible College for seventeen years, serving as registrar, professor, and Chairman of the Bible and Theology Department. Dr. Knoblet and his wife have three grown children.
Course Dates
Online courses may be taken anytime.