It is a high calling to shepherd Christ's church. Could God be calling you to this biblical responsibility?
The Pastoral degree program at Appalachian Bible College is specially designed to prepare you for service in local church leadership. Receiving an accredited double major in Bible / Theology and Pastoral studies will shape your mind and heart for a Christlike approach to all aspects of a pastor's ministry, with particular emphasis on expository preaching.
The ABC Advantage
Our Program
Pastor-teachers need to "rightly divide the word of truth" (2 Tim. 2:15). With this focus in mind, the Pastoral degree at Appalachian Bible College will equip you for expository preaching—preaching that rightly interprets Scripture in its literary context and historical setting, while convincing the listener to believe and obey God's Word.
In the days of celebrity Christianity, you will learn a counter-cultural model of servant leadership at ABC. Faculty with pastoral experience will guide you in studying what constitutes a biblically-sound local church and how to lead by example.
While some Christian colleges have a more theoretical approach, at ABC you will examine the practical matters of pastoral ministry: sermon outlines, visitation, legal issues, professionalism, and how to perform weddings, funerals, and baptisms. Graduates are well-prepared for candidacy and ordination.
Choose a concentration in the Pastoral degree:
English Bible - take one semester of Greek, and also choose from electives in Missions, Music, and Youth & Family
New Testament Greek - take four semesters of Greek for the best accredited seminary preparation
Our Faculty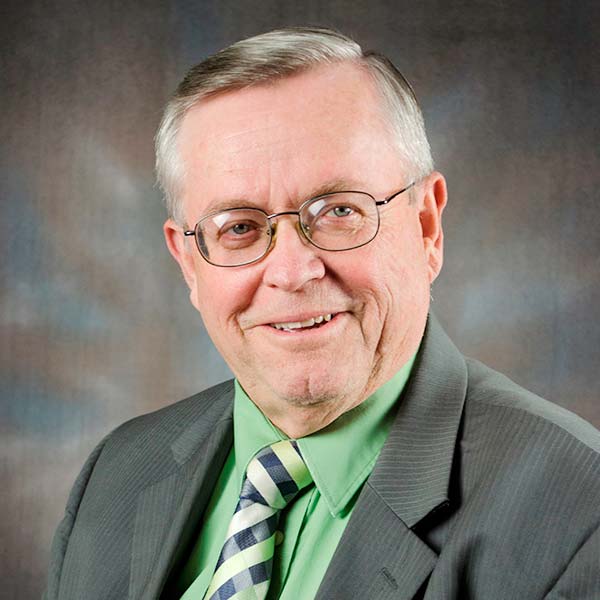 Dr. Daniel Carfrey - Professor Emeritus
Prior to joining the ABC family, I had the privilege of planting two independent, fundamental churches. My heart cries out, 'Woe to me, if I preach not the Gospel.'

It is my desire to see men go forth from ABC with a passion to preach the Bible and with a heart to see unbelievers come to faith in the Lord Jesus Christ and believers strengthened in their faith. Simply put, ABC's pastoral ministry major places an emphasis upon expository preaching of God's Word with a heart for evangelism.
Why Pastoral?
Overview
Large or small, every local church needs godly male leadership. Ever since its inception ABC has been training servants for pastoral ministry. You will learn to:
participate in evangelism
understand and uphold doctrines related to the Church
study and proclaim God's Word effectively
promote missions around the world
conduct church business, worship services, pastoral ministries related to church ordinances, and other services associated with the role of pastors
Career Ministry Opportunities
Pastor
Associate Pastor
Seminary Preparation
Objectives & Outcomes
| You will be trained in… | Leading to… |
| --- | --- |
| Sermon development based upon an accurate exposition of the Scriptures | challenging hearers to align themselves with God's truth. |
| Doctrinal and practical issues a pastor will face in ministry | resolving individual and church issues in a manner that pleases the Lord. |
| Helping the congregation to see the need for both evangelism and discipleship | implementing them in ways that are both Scripturally sound and God-honoring. |